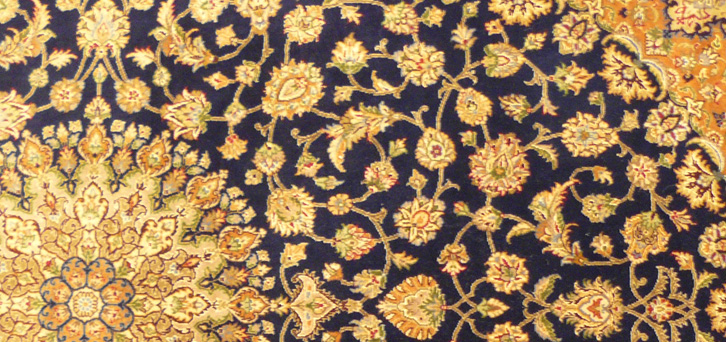 Persian
Intricate floral patterns ♦
Over 500 knots per square inch ♦
15–25 different colors in each rug ♦
100% wool on a cotton warp & weft ♦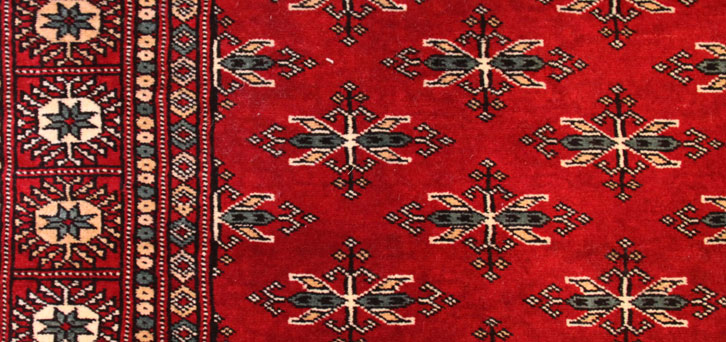 Bokhara
Fine traditional geometric patterns ♦
Jewel tone colors ♦
Velvety, plush piles ♦
100% wool on a cotton warp & weft ♦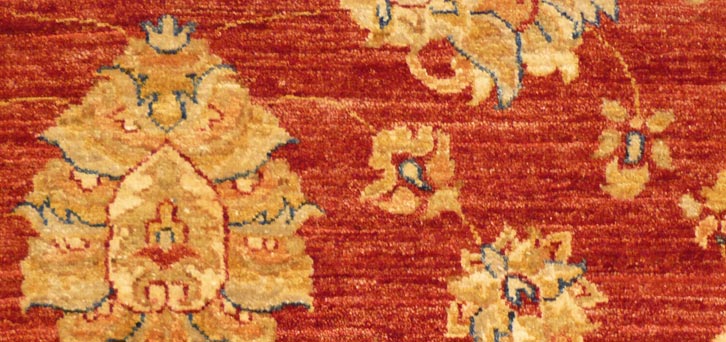 Chobi Tribal
Wool hand-spun primarily by a drop spindle ♦
Features large geometric floral patterns ♦
Hand-gathered natural dyes ♦
100% wool on a cotton or wool warp & weft ♦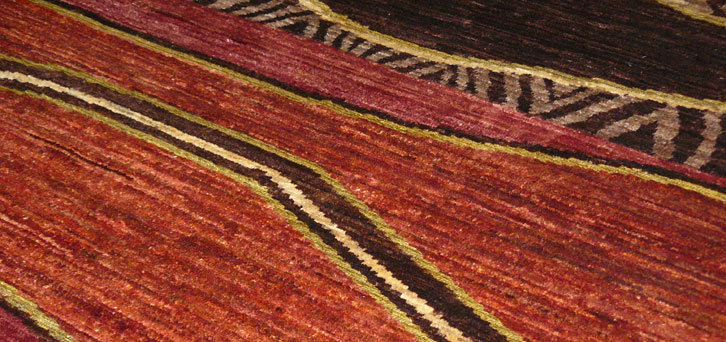 Gabbeh Tribal
Wool hand-spun primarily by a drop spindle ♦
Contemporary designs with historical roots ♦
Hand-gathered natural dyes ♦
100% wool on a cotton or wool warp & weft ♦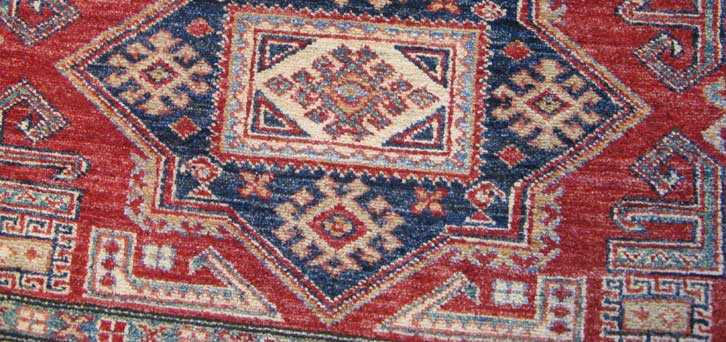 Kazak Tribal
Wool hand-spun primarily by a drop spindle ♦
Blue, red and ivory tones ♦
Commercially-available natural dyes like indigo & cochineal ♦
100% wool on a cotton or wool warp & weft ♦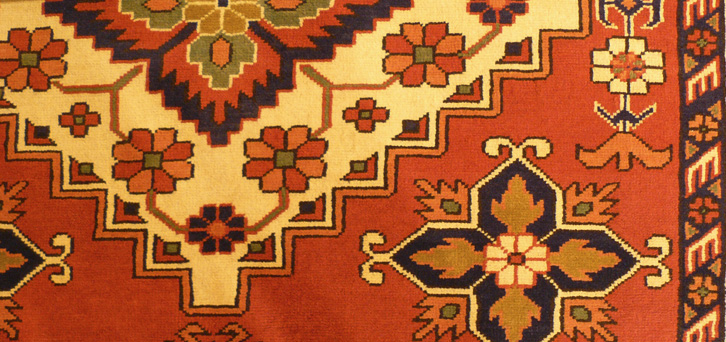 Khan Mamdi Tribal
Bold geometric & stylistically floral designs ♦
Constructed on a horizontal loom ♦
Known for their rusts, reds, blues and greens ♦
100% wool on a cotton or wool warp & weft ♦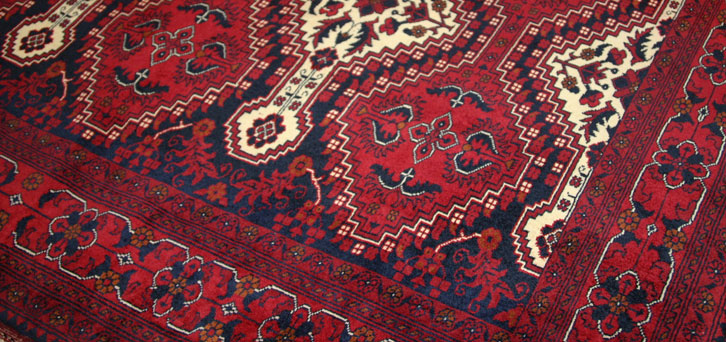 Beljik Tribal
Known for their deep reds, blues and blacks ♦
Intricate geometric patterns with complex borders ♦
Considered to be the most detailed tribal carpet ♦
100% finely-spun wool on a wool warp & weft ♦
Summer Time is the Time to Deck Your Halls
Hand knotted runners aren't just for hallways! They are perfect for beside your bed, behind the couch, in the kitchen and many more places around your home!
Classic Kashmiri Chain Stitch Tapestries
This classic artform captures life in a Pakistani village in bright colors and with some whimsy.
Fair Trade Rugs in Canada
Shop our collection of fair trade rugs at Village Goods in Edmonton. We ship!