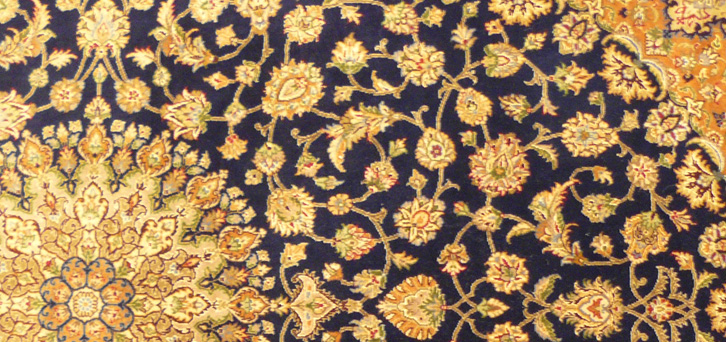 Persian
Intricate floral patterns ♦
Over 500 knots per square inch ♦
15–25 different colors in each rug ♦
100% wool on a cotton warp & weft ♦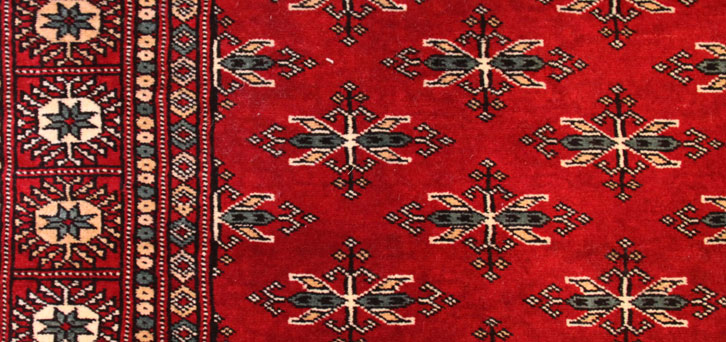 Bokhara
Fine traditional geometric patterns ♦
Jewel tone colors ♦
Velvety, plush piles ♦
100% wool on a cotton warp & weft ♦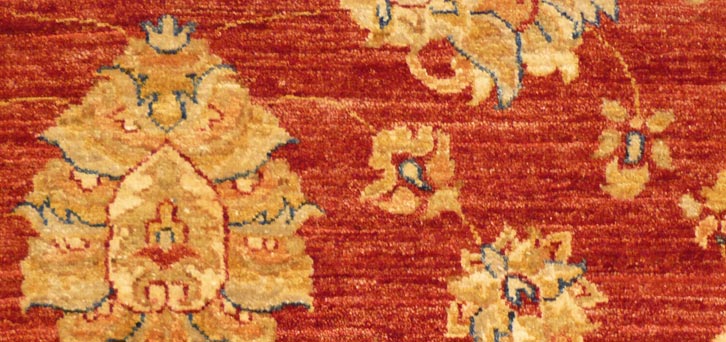 Chobi Tribal
Wool hand-spun primarily by a drop spindle ♦
Features large geometric floral patterns ♦
Hand-gathered natural dyes ♦
100% wool on a cotton or wool warp & weft ♦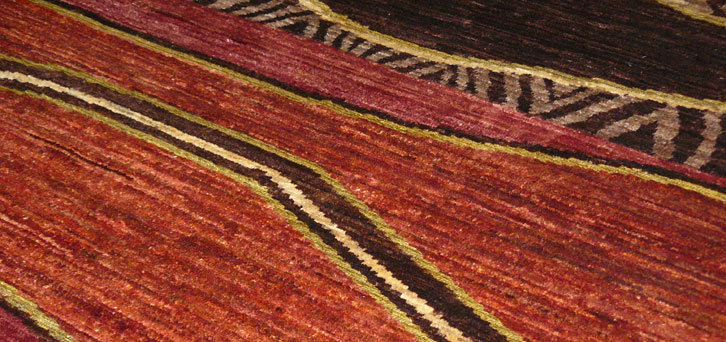 Gabbeh Tribal
Wool hand-spun primarily by a drop spindle ♦
Contemporary designs with historical roots ♦
Hand-gathered natural dyes ♦
100% wool on a cotton or wool warp & weft ♦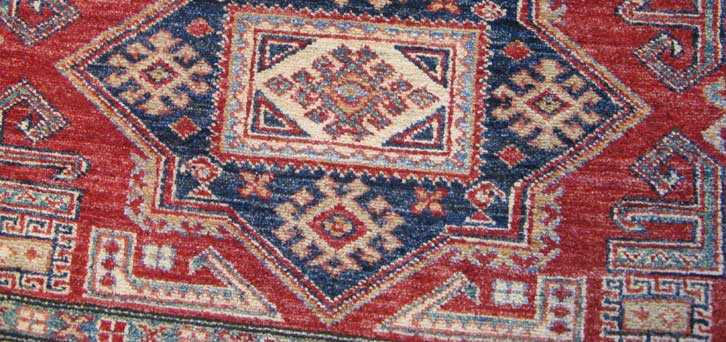 Kazak Tribal
Wool hand-spun primarily by a drop spindle ♦
Blue, red and ivory tones ♦
Commercially-available natural dyes like indigo & cochineal ♦
100% wool on a cotton or wool warp & weft ♦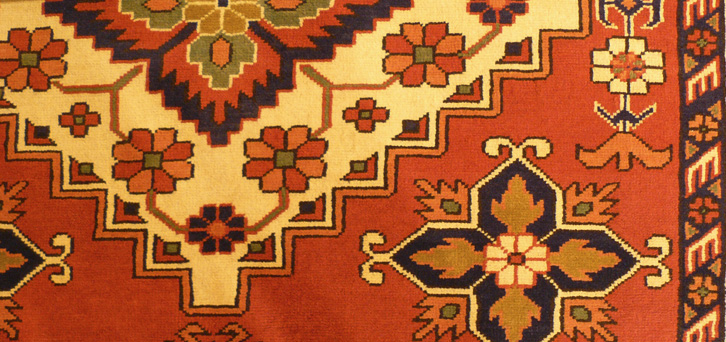 Khan Mamdi Tribal
Bold geometric & stylistically floral designs ♦
Constructed on a horizontal loom ♦
Known for their rusts, reds, blues and greens ♦
100% wool on a cotton or wool warp & weft ♦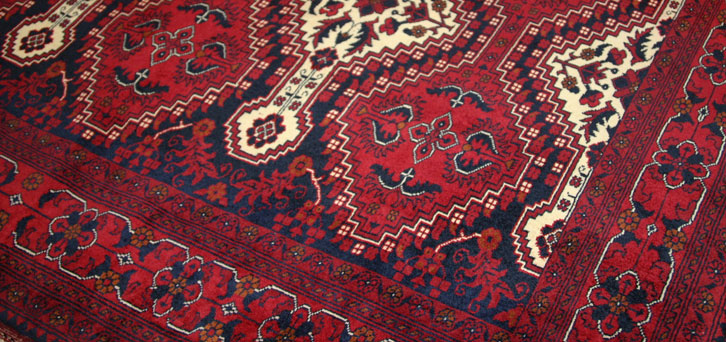 Beljik Tribal
Known for their deep reds, blues and blacks ♦
Intricate geometric patterns with complex borders ♦
Considered to be the most detailed tribal carpet ♦
100% finely-spun wool on a wool warp & weft ♦
Explore our NEWEST rug shipment at Bunyaad Marketplace in downtown Lititz, Pennsylvania
Shop from our newest rug shipment at our brick-and-mortar store Bunyaad Marketplace in downtown Lititz, PA. Info at 717-721-8800.
Fair Trade Rug Events in State College, PA
Explore our Annual Rug Event May 17-20 at Ten Thousand Villages in State College, PA.
Shop the year-round rug collection in Overland Park, KS
Shop a year-round Bunyaad rug collection at Ten Thousand Villages, 7947 Santa Fe Drive, Overland Park, KS. More info at 913-642-8368.
Shop the Sidney Fair Trade Rug Event June 9-18
Bunyaad Rugs are heading back to Vancouver Island for a Rug Event hosted by Hansell & Halkett Vintage Home Decor June 9-18. More information at 778-351-2773.
Fair Trade Rugs in Redondo Beach, California
Shop the year-round Bunyaad rug collection at Ten Thousand Villages in Redondo Beach, CA. More info at 310-465-1600
Fair Trade Rugs at Ten Thousand Villages, Souderton, PA
Shop a year-round Bunyaad rug collection at Ten Thousand Villages, 781 PA-113, Souderton, PA. Info at 215-723-1221
Fair Trade Rugs at Ten Thousand Villages, Pasadena, CA
Shop Bunyaad rugs year round at Ten Thousand Villages, 567 S Lake Ave, Pasadena, CA. Info at 626-229-9892